MANNA is dedicated to serving our community food during this pandemic while also safeguarding our customers and staff.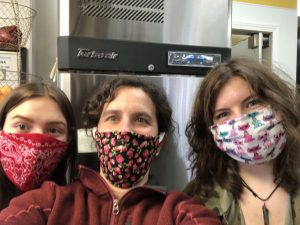 Our COVID policies and practices in place:
Our store remains open to the public and hours remain the same (9 – 6 on M-F and 10-5 on Sat)
Store limited to 10 people: It's not a big place, so we may ask you to wait to enter.
Grocery Delivery and Pickup:  Please call us at 218-844-4211 or email us at info@mannafoodcoop.com with your order and we will assemble (as best as we can with product on hand).
Staff wear masks and we ask you to do the same: Masks have been shown to decrease transmission.
Sanitize: Please use hand sanitizer (stand is right by carts) when entering the store.
Disinfection: Staff have been consistently disinfecting surfaces, especially those that a lot of people may touch like keypads, carts, and doors.
Deli closed and we will get bulk for you – please ask.
We are simply trying to do what's best for us all and best serve our community during this time, so we appreciate your patience.
Yours in cooperation.
-Ryan Pesch on behalf of MANNA Food Co-op board and staff