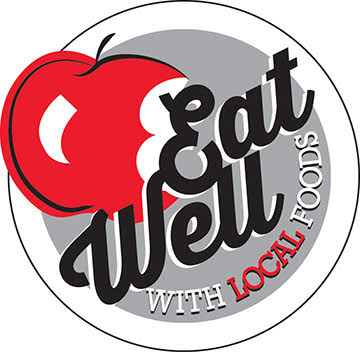 LOCAL EATS: How does this work?
Local Eats is a
meal kit
offering. You sign up for a kit of your choice, pay online, and pick-up on designated day at MANNA Food Co-op (105 Barbara Avenue on the Northside of Detroit Lakes). We source the all-organic and local ingredients together with easy-to-follow instructions – you do the cooking.
A few finer points:
1. Shop Below: We are offering a main course and salad kit each week. The menu will change through the month, so keep checking back.
2. Apply Savings: We're not new to local and organic foods, but we are new to meal kits. As a one-time introductory offer to you, receive $5 with discount code 'co-op' applied at online checkout.
2. Watch your Date: We do not deliver. Each meal kit listed below has a designated pick-up day on a Tuesday during regular business hours (9 am – 7 pm).
Wild-caught salmon by Sunrise Salmon, our friends from Fergus Falls, done in an Asian style with organic ginger and a bit of local honey.
Roasted Beet and Kale Salad
A beautiful winter salad that features local gold beets from Pleasant View Farms (Frazee, MN) and organic kale.
Maple Dijon Chicken with Sweet Potatoes
Chicken breast marinated in maple dijon, this easy main dish will satisfy your family.
Featured local ingredients: Jakes's Maple Syrup and Kadejan Chicken
Broccoli, Almond, and Apple Salad
A simple and healthy salad featuring a mix of local ingredients and organic broccoli. Pair with some crusty bread from Falls Baking and you have a quick and light meal.
Featured local foods: Lost Farm bacon, Greenside Farm garlic, Lake Ida apples, Humble Honey
Sweet and Smoky Pulled Pork
Made with a local pork roast from Lost Farm (Vergas, MN) on a sprouted wheat bun.
Red Bell Pepper and White Bean Salad
A simple salad featuring local garlic and honey and along with organic red pepper, fresh basil, and beans.
Smoky Potato and Greens Tacos (vegan)
A vegan main dish featuring chickpeas and potatoes seasoned with a Yakima Applewood smoked sea salt. Consider picking up sour cream or avocadoes when in the store – these toppings are not provided.
Wild Rice, Butternut Squash, and Kale Salad
Check out this hearty salad using ingredient suited to a winter day. Featuring White Earth hand-harvested wild rice and local maple syrup and garlic.
Local Eats is a joint project of MANNA Food Co-op and PartnerSHIP for Health