Bread Baking Gone Virtual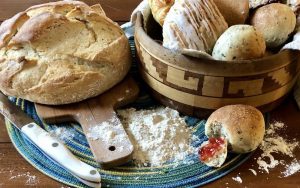 Let's get baking our own breads at home!  Hosted online with Noreen Thomas from Doubting Thomas Farm, an organic grain farm. September 15 at 6 pm. FREE.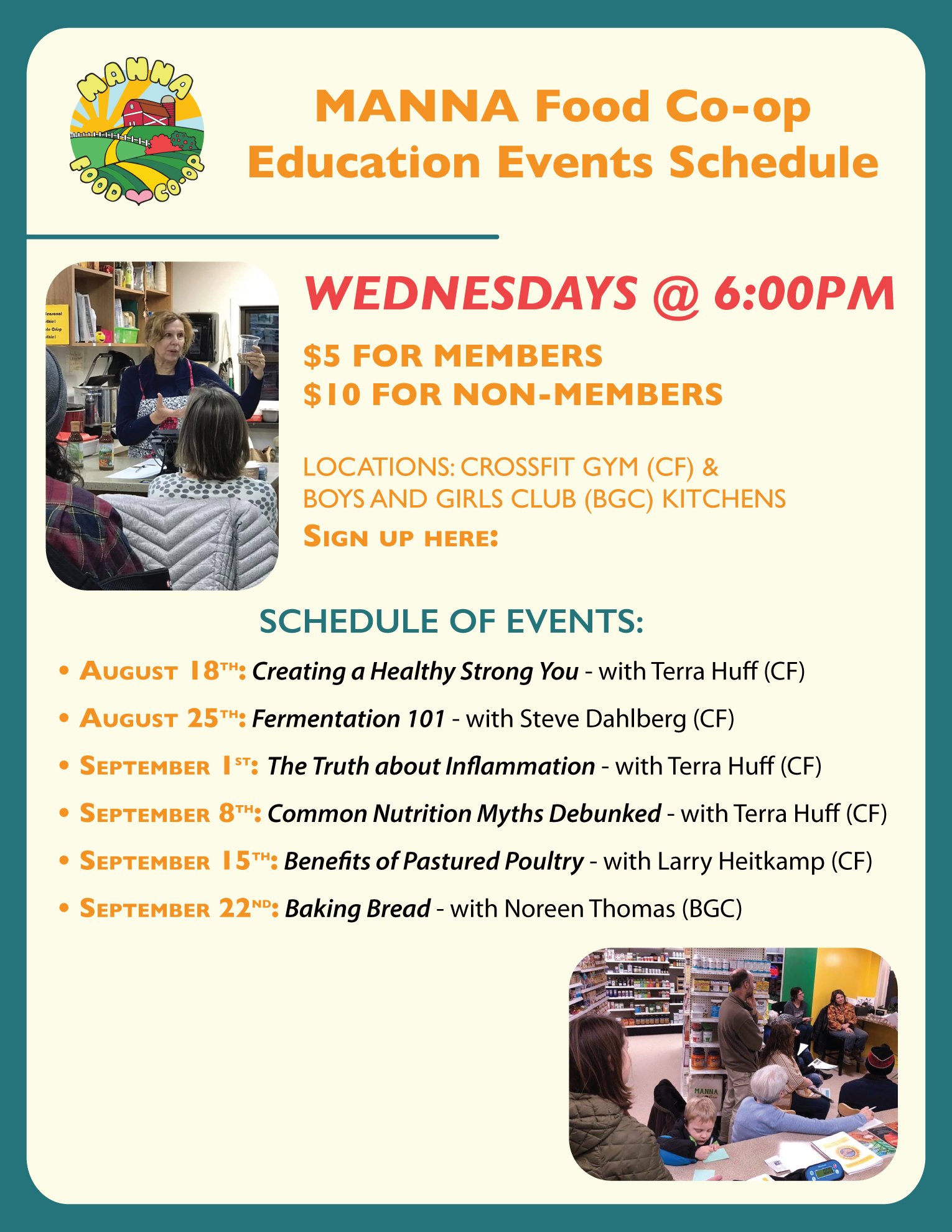 We are looking to welcome new instructors to our virtual and in-person classroom and community kitchen! Manna Co-op strives to provide fun, educational opportunities that reflect our culturally diverse communities.
We are seeking individuals interested in teaching fellow community members on topics centered on;
Cooking
Food preservation
Nutritional Health and wellness
Gardening and sustainable farming techniques
Cultural and diverse foods
Wild foods
If you are interested in teaching a class, please see details below, and fill out our presenter sign-up form.
Questions? Contact: mannaworkshops@gmail.com