What is MANNA?
It is the 1 st food Co-op for Detroit Lakes and the surrounding area!
Our Mission
We are dedicated to honoring and returning to Gods original design and intent for wholeness in health and wellness by offering quality local, natural, organic foods and products. We desire to live abundantly and joyfully, bringing people to all God intended! 
We are committed to creating an atmosphere of loving people and building relationships in a nurturing environment through education and support. We celebrate an abundant healthy lifestyle, and wholesome food through individual and community sustainable practices. MANNA Food Co-op is a community owned and operated resource center that nourishes and sustains our community's health and wellness by providing access to affordable local, natural, organic foods, and products.
We are a natural foods retail store that will ultimately include a Juice Bar, Deli/Café, Community Education Center and a Commercial Kitchen.
We celebrate healthy food, healthy relationships, and healthy lifestyles which in turn creates a Culture for a Healthy Community!
At MANNA Food Co-op, we are about building community!  We desire to work together with local farmers, producers, and growers to create access to healthy food for everyone. We also want to help educate families on how to use these amazing products and to be a resource center for health and wellness!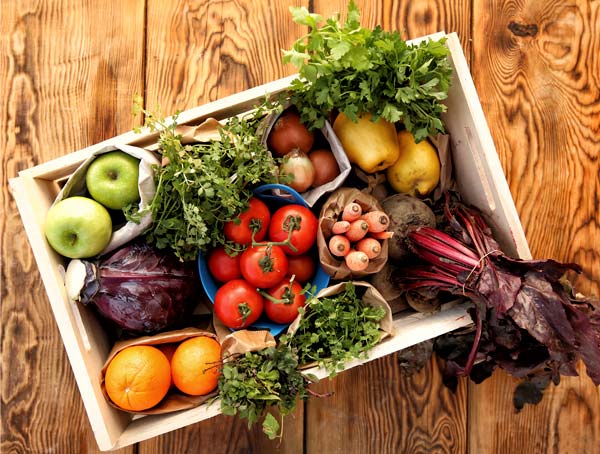 Our Vision
Caring, Sharing, Living & Eating by God's Design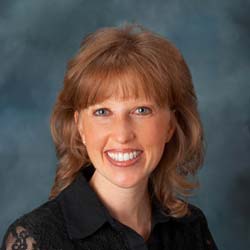 Wendy Gordon
President
218.234.7438
Wendy Gordon worked as a Dental Hygienist for 13 years, went back to Concordia College and earned a Bachelor's Degree in Nutrition and worked as a Registered Licensed Dietitian for 9 years.Wendy has lived in Detroit Lakes for over 30 years. She is on the board of the Lakes Area Farmer's Market and has built relationships with the local growers and producers. Wendy is passionate about education and teaching others about health and wellness.
Wendy believes God has given us everything we need to be healthy and well. She is excited to see our community live out MANNA's vision of Caring, Sharing, Living & Eating by God's Design!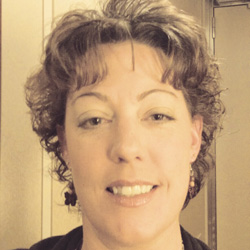 Stacy Salvevold
Vice President
218-770-2062
Stacy Salvevold grew up in Southwestern Minnesota to parents who were small business owners and grandparents who worked the land or served those who did. She has a Bachelor's of Science degree from South Dakota State University in Wildlife and Fisheries Sciences and has had a 16 year career with the US Fish and Wildlife Service in various positions in Western Minnesota. Stacy has enjoyed the opportunity to work with producers all over west central Minnesota and has learned so much from each producer who took the time to share the intricacies of their farm operation. She personally has been a huge advocate of local food for many years. Stacy has been a consumer of locally grown vegetables through CSA and farmers markets and has been purchasing beef, pork, bison, chickens and eggs directly from the producer for over 14 years. Stacy and her husband Mike make their home outside of Detroit Lakes, with their two dogs. They have been here for four years and have fallen in love with the community spirit in Detroit Lakes.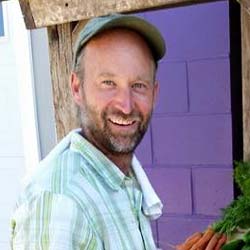 Ryan Pesch
Secretary
218-770-4398 | Lida Farm
Ryan and his wife Maree own and operate Lida Farm, a diversified and certified organic vegetable operation in Otter Tail County near Pelican Rapids. They market primarily vegetables via CSA, the Lakes Area Farmer Market in Detroit Lakes, a self-serve stand, and through other retailers, although they also produce some hogs and boilers for their CSA members. In his professional life, Ryan received a Master's in Urban and Regional Planning from U of M's Humphrey School of Public Affairs. As an Extension Educator with the University of Minnesota, he works with communities and business organizations on issues of economic development, tourism, and business development.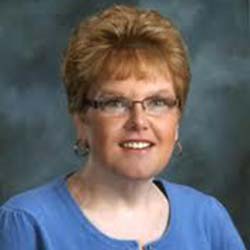 Cyndi Anderson
Treasurer
218-847-4257
Cyndi is the owner and president of Mosaic Consulting, Inc. for the past 13 years where she specializes in evaluation, grant writing, governance and staff and board development. She has an extensive background in the operation of nonprofit organizations having served as the Executive Director of three organizations over a span of 25 years prior to starting her own business. She is committed to the health and wellness of the community and has worked on multiple initiatives designed to meet this need as well as reducing health disparities among the Native American communities.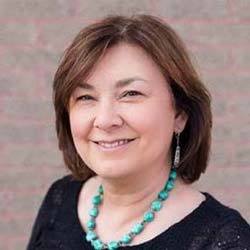 Vicky Williams
218-234-7910
Vicky Williams has extensive retail management and design experience in the natural foods industry. She has managed or co-managed four natural foods businesses. She was an owner in two partnerships. She co-authored the business plans, as well as participated in the design, inventory planning/purchasing and staffing of three natural foods stores. Her education includes a Bachelor of Science degree in Business Administration from North Dakota State University along with continuing education within the natural foods industry. She has taught workshops on topics such as natural healing, cooking and supports local and organic producers and crafts persons wherever possible.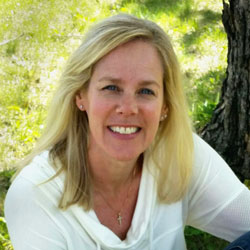 Brenda Brooks
218-234-1763
Brenda Brooks has always had a heart of compassion for people in need, especially children. She has had the opportunity to live and travel in different types of cultures, because of this, it has helped contribute to who she is today. She has a Bachelor of Arts degree in Human Services from St. Mary's University, in Winona, Minnesota. She worked as an After School Program Director and a Family Liaison in Northglenn, Colorado for 9 years, before moving to Detroit Lakes, MN. In Detroit Lakes and previously in Colorado she initiated and organized many outreaches like food and clothing drives, school supply drives, collaborating with others to buy and assemble Christmas, Thanksgiving and Easter baskets. This assisted many children and families with their specific needs. As she worked with children, she would incorporate healthy living by teaching about eating healthy snacks and created a Crazy Kids Cooking Class. She also taught the children about caring for people and the community. This included visiting nursing homes, cleaning up parks, highways and collecting food for food pantries. She currently lives in Detroit Lakes with her husband Bill and now has the joy of being a stay at home mom to 3 beautiful children Eli, Molly, and Lila.
Her heart is to be an advocate for families who desire to have healthy, affordable, organic food on their tables and to have an option of picking it up through the MANNA Food Co-op Drive Thru!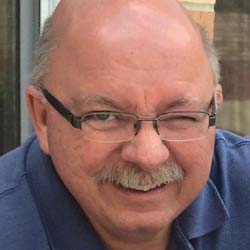 Del Moen
218-639-0305
Del Moen has spent over 30 years as a parish pastor in several communities across northwest Minnesota, and currently acts as Interim Pastor at Zion Lutheran Church, Browerville, MN. His long history of strengthening communities through service includes organizing and chairing Leaf River Habitat for Humanity and a dual-county Faith in Action group. He is a past member of the Wadena County Child Protection Team, helped develop and build Harvest Thyme Bistro (a local foods restaurant in Wadena), and chaired the Long Term Recovery Committee for Wadena and Otter Tail Counties following the devastating 2010 tornado. Del fundraised, organized and helped build the passive solar greenhouse at Wadena-Deer Creek Schools and was instrumental in arranging international leadership visits to Wadena for representatives from China, Africa, Viet Nam, and Norway through the Minnesota International Center. He lives in Wadena and his family includes his wife of 33 years, Mary, and daughter, Britta, who serves as a missionary in Madagascar.