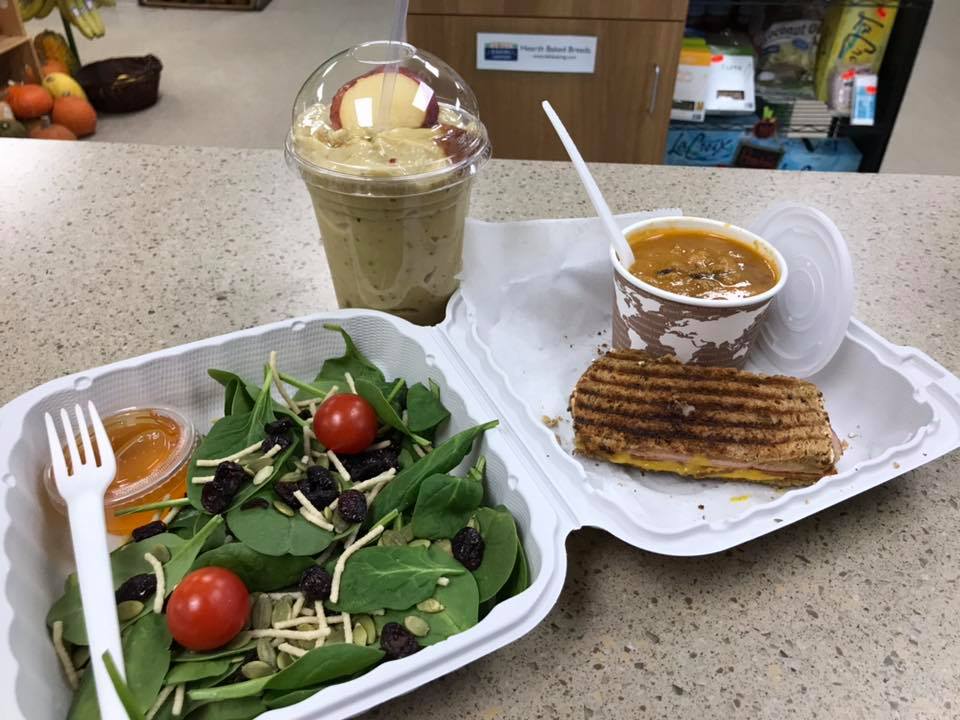 The Deli at Manna Co-op
Deli hours: 11 am to 6 pm M-F, 11 am – 4 pm on Saturdays
Menu: See below 
Ordering: Consider calling ahead at 218-844-4211.
We use only fresh, organic, and local ingredients. 
Lunch Specials 
Pick 2 Lunch Special
Our deli features pannini sandwiches, salads, smoothies, and homemade soups. For lunch special, pick any two for $9.99.
Grilled Cheese and Soup
8 oz cup of soup and grilled cheese for $6.99