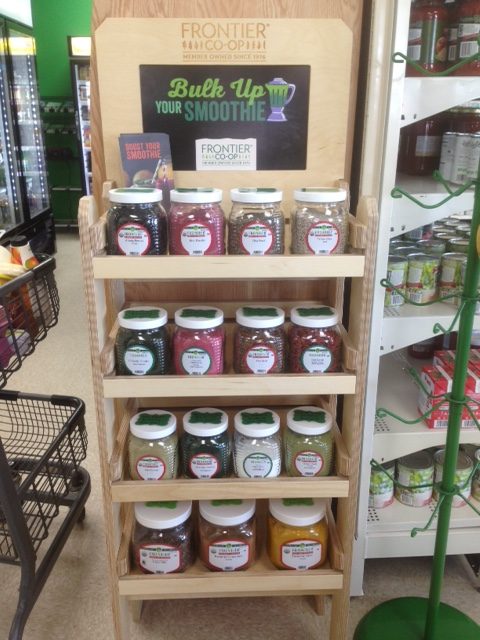 As a new store, we are continually bringing in new products to better serve your needs.
Six weeks into the new year and most of us are still trying to reach our New Year's healthy eating goals. One great tool in this effort is the mighty smoothie and our new "smoothie station" will certainly be of assistance.
You will find all your favorite smoothie ingredients and boosts as well as some new ones: flax and chia seeds, wheatgrass and spirulina powder for green smoothies, and colorful cranberry and beet powders. These nutrients are sure to turn you onto new good habit for 2018 and all are 10% off for February.
Discover some new recipes from our friends at Frontier Co-op who supplies our bulk herbs: http://www.frontiercoop.com/community/how-to/how-to-boost-your-smoothie-with-ingredients-from-the-bulk-aisle
Looking for a quick snack?
Try reaching for hummus and fresh veggies instead of your usual afternoon cookie and coffee. We recently started stocking Hummustir, a hummus without any preservatives since the ground chickpeas and tahini are packed separately.