Our most recent July Newsletter (available on our site) showcases big changes at the store and we welcome you to rediscover what we have to offer.
We continue to make improvements to make Manna your go-to place for good and fresh food in the Detroit Lakes area as well as top-quality supplements and health and body care products. Standing now at 600 members, many of you invested to make the co-op a reality. But if the co-op (YOUR co-op as a member-owner) is just a forgotten 'nice idea' that you supported with a one-time investment, we are doomed to failure.
Only the consistent shopping of members and non-members alike will keep our store afloat and here for the long haul. If each member-owner family spent just $20 a week, we will easily meet our sales goals. We are not asking for a donation, simply a purchase of some good food that you'll really enjoy! Please make the co-op the first stop on your next shopping trip and we're confident you'll be pleased with our changes and you will find something great to eat.  Some highlights: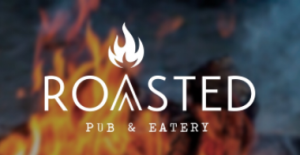 Grab-n-go sandwiches and salads from Roasted: These are ready prepared for a quick and healthy lunch or dinner option. Look for their Sanoma chicken wrap, croissant sandwiches, and veggies burritos in addition to their great selection of salads.
Smoothies, coffee, and tea selection now available: We've teased the world long enough with our cute little deli with nothing to serve. We're happy to have quality coffees from Chickadee Roasters and Peace Coffee available daily and our all-fruit smoothies are a great way to beat the current summer heat.
Produce specials and bulk purchases: We feature local and organic produce as it comes into season. Right now we're happy to have local blueberries in from First Fruits in Menahga in the store for $7.99/pint or $7.50/lb with a bulk order of 5 lbs or more. Blueberries are simple to freeze and keep for that pancake sauce you like to make in February. A sign-up sheet is near the register. Also, organic cherries are on sale and quite addictive, are now down to $5.99/lb. Local certified organic cucumbers are also in and at a reasonable $1.49 each.
All member-specials are listed on page two of our newsletter on the website: Click to view
In-store event
Join us tomorrow, Saturday, July 14, from 10-3pm to have all your essential oil questions answered. Our rep from Wyndmere Essential Oils will be on-hand doing sampling and education. Started in 1995, Minnesota-based Wyndmere is known for its quality and has been in the business well before oils became all the rage. Please share this facebook event with others you think would be interested.